Audio |
Slow Music (Compilations)
Friday, 22 June 2012 19:29
Styles: Drum & Bass, Electronic Rock, Esoteric, Ambient DownTempo, Atmospheric Ambient, New Age, Dark Trip-Hop, Electronic Reggae, Chillout, Psy Ambient, DubStep
Audio |
Slow Music (Compilations)
Saturday, 05 May 2012 15:06
Tracklist:
1. Crystal Secret - Secret (Original mix)
2. Jane Maximova - Stop Time (Original mix)
3. Soarsweep - Losing Rays (Original Mix)
4. Sequentia - Dont surrender (Lukas Termena Chillout mix)
5. InFormation - Csillaut (with Shamane)
6. Bianco Soleil - When The Piano Falls Silent
7. Sonic Adventure Project - Sundown Dance (Original Mix)
8. DJ ToLoK - Feelings (Original Mix)
9. Lukas Termena - Feelings (Original)
10. Valdi Sabev - Daydream (Original)
11. Ben Gold feat. Senadee - Today (Chilled Datt Remix)
12. Illitheas featuring Tiff Lacey - Little Heart (Chillout Mix)
13. ID - ID
14. Simon O Shine - Miss You (Chill Mix)
15. Andain – Promises
Read More...
Audio |
Slow Music (Compilations)
Friday, 20 April 2012 22:43
Tracklist:
01. Khumjung
02. Horizon Of Gold
03. Mother's Wingspan
04. The Hierophant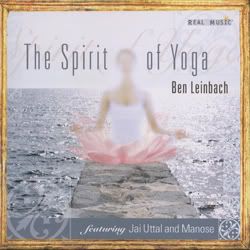 I found my calling at an early age. Music. All styles, all forms. A barrier-free medium for expressing emotion and spreading peace. A sanctuary against the hardships of life. A slice of perfection and tranquility amidst the chaos. For me a religion of sorts.
Read More...
«
First
Previous
1
2
3
4
5
6
7
8
9
Next
Last
»
Page 9 of 9