Audio |
Dynamic Music
Monday, 28 July 2014 11:55
Этот потрясающий бутлег я услышал в сэте знаменитого Дарина Эпсилона, запал в душу быстро. К сожалению этот сэт трек листа не имел, нигде в сетке не было, искал несколько дней, ничего, рискнул спросить у самого Дарина через фэйсбук. Дарин как всегда сама любезность, ответил, наводку дал, мол это неизданный бутлег на то-то.
Искал я долго (не гавно, а 320 kbps), оказывается вешчь очень раритетная, оригинал - пожалуйста, качай не хочу, так-себе произведение, бутлег - другое дело, его нет нигде, абсолютно, потому что не издавался.
Совершенно случайно обнаружил демку на оф. саундклауде Пита Макарти - автора бутлега (надо-же). Попросил красиво чувака, и через пару дней - воаля, эксклюзивная ссылка на 320 kbps, лично для меня.

Моей радости нет предела.
Audio |
Dynamic Music
Sunday, 20 July 2014 00:25
Знаменитая классика в интересной относительно свежей обработке. Школоте не понять.
Review:
Voted number one out of fifty nominated tracks in the 'Top 20 Dance Tracks of Last 20 Years' users poll by listeners of BBC Radio 1, Cafe Del Mar is almost instantly recognisable by its distinct melody. Named after the famous bar located in Ibiza, this track has charted 3 times in the UK. Paul Thomas and Russell G deliver a mix fitting to the sound of now with its main melody based on Struggle for Pleasure by Belgian composer Wim Mertens still hugely prominent in the remix this is nothing short of a peak time track!
Audio |
Slow Music (Compilations)
Wednesday, 16 July 2014 18:21
Альбом состоит из хорошо известных треков, исполненных на акустических инструментах в сочетании с прекрасным вокалом. Старые треки обретают новое дыхание. Инструментальная версия получилась великолепной. 100% подборка для отдыха вечером у камина.
© http://actualwalker.blogspot.com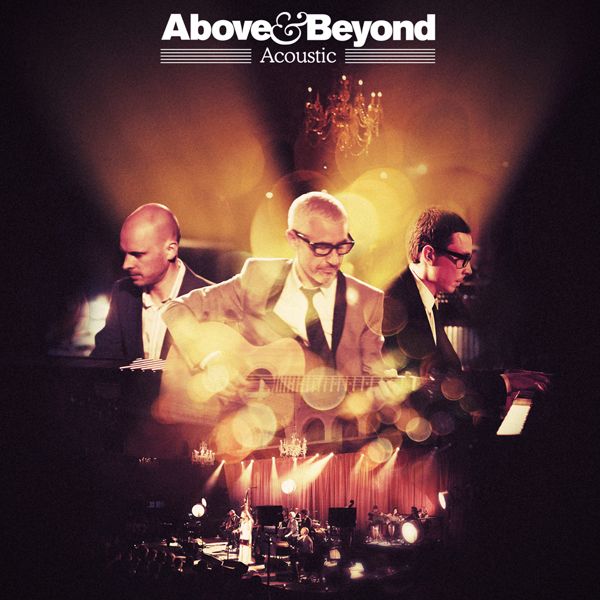 Tracklist:
1. Miracle (04:54)
5. Can't Sleep (04:40)
6. Sun and Moon (04:48)
7. Good For Me (06:04)
8. Sirens Of The Sea (04:50)
9. Love Is Not Enough (05:31)
10. On A Good Day (04:23)
11. Alone Tonight (04:37)

Omitted Tracks:
2. You Got To Go (05:38)
3. Satellite / Stealing Time (05:05)
4. Thing Called Love (04:20)
12. Making Plans (04:24)

Read More...
Audio |
Dynamic Music (Compilations)
Tuesday, 08 July 2014 23:10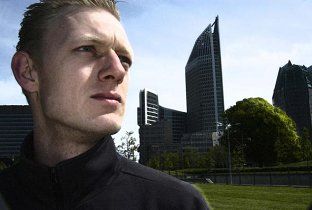 Roell (1978, Vlaardingenhas, Holland) created his own sound working the crowd with tech house / progressive beats. He delivers quality and knows how to work the crowd.
Massive support on Roell's releases come from well known dj's like Hernan Cattaneo, Eelke Kleijn, Francesco Pico, DJ Remy, Erick E, Harold Heath, Mazi, Marco G, Murray Richardson, Kriece , Nacho Marco, nosmo & Kriss B, Sasha Le monnier, and others.
© residentadvisor.net
Tracklist:
01. Funny Tie Project & Taty Aguiar - Electric Glam (Intro)
02. Diego Astaiza - Color Of Happiness - (Tarentella & Redanka Remix)
03. Matias Chilano - I Have Nothing
04. Eelke Kleijn - The Night (Pablo Bolivar Atom Remake)
05. Module - Eggbox
06. Chris Drifter & Ronyo - Disconnected Illusions (Kornel & Francis W Remix)
07. Gaby Dershin feat. Hadley - Rebels of the Sun
08. Ocinirom & K-pax - Nexuz
09. Bejamin Halfmann & George Delkos - Assignable
10. Peter Martin - Secret Door (Derek Howell Rub-a-Dub Club Mix)
11. Dibby Dougherty - Se7en Bells (Lank remix)
12. Coalesce
Audio |
Dynamic Music
Monday, 07 July 2014 13:09
Сие прошлогоднее чудо, от знаменитого прогрессивного кудесника из Чикаго, доводилось слушать и раньше, но запало оно в ум только сейчас. Зацените кто ещё не имел удовольствие.
Read More...
«
First
Previous
1
2
3
4
5
6
7
8
9
10
Next
Last
»
Page 1 of 187

| | |
| --- | --- |
| Today: | 27 |
| Yesterday: | 32 |
| This Month: | 1084 |
| Previous Month: | 1321 |
| This Year: | 8105 |
| Previous Year: | 11217 |
| Total: | 30206 |
| Maximum Daily: | 264 |
| Maximum Day: | 23.09.2012 |
| Maximum Monthly: | 1884 |
| Maximum Month: | 04.2014 |
| Pages Today: | 510 |
| Pages Yesterday: | 404 |
| Pages This Month: | 13890 |
| Pages Total: | 538657 |
| Counting Since: | 17.01.2012 |