Audio |
Slow Music (Compilations)
Sunday, 27 September 2015 17:32
Чарующий атмосферный инструментальный эмбиент, пропитанный ирландским этническим фольклором.
Эта работа - одна из тех несправедливо забытых шедевров мультипликации, из тех замечательных, но малоизвестных мультфильмов.
Музыку написали композитор Брюно Куле и ирландский фолк-коллектив Kíla. Несколько песен исполняют певицы Лиза Ханнеган, Нольвенн Леруа, Люси О'Коннелл.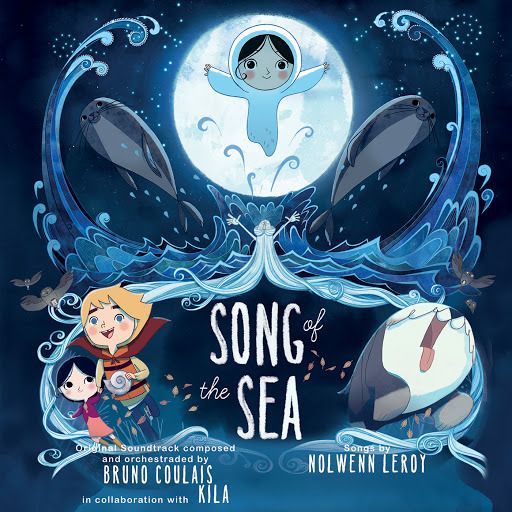 Трейлер анимационного фильма:

Смотреть полнометражный фильм


«Песнь моря» (англ. Song of the Sea) — полнометражный цветной анимационный фильм 2014 года, созданный ирландской компанией Cartoon Saloon. Режиссёром выступил Томм Мур, ранее получивший известность анимационной лентой «Тайна Келлс». Как и предыдущий фильм, «Песнь моря» основана на мотивах ирландской истории и мифологии.
Мультфильм получил ряд наград, в том числе был номинирован на премию «Оскар» 2015 года за лучший анимационный полнометражный фильм.
«Песнь моря» - поразительный мультфильм о брате и сестре с мифологическими мотивами и чарующей музыкой.
Маленькой Сирше исполнилось шесть лет, но она так и не научилась говорить. Впрочем, говорить ей особо не с кем: отец Сирши угрюм и молчалив, бабушка не желает слушать никого, кроме себя, а брат считает, что от Сирши и так «слишком много шума».
Десятилетний Бен не любит пугающую морскую гладь, не любит шум и дни рождения. Он любит супергероев, любит рисовать и пересказывать мамины истории. Но однажды, Бен и сам становится героем невероятной волшебной истории, он единственный оказывается способным понять и изменить историю собственной семьи.
Tracklist:
02. Bruno Coulais - The Mother's Portrait
03. Bruno Coulais - The Sea Scene
05. Bruno Coulais - The Key In The Sea
06. Kila - The Derry Tune
08. Bruno Coulais - Dance With The Fish
12. Lisa Hannigan - Head Credits
15. Bruno Coulais - Sadness
19. Bruno Coulais - The Storm
20. Kila - Katy's Tune
21. Lisa Hannigan - In The Bus
23. Lisa Hannigan - Amhrán Na Farraige

Omitted Tracks:
01. Lisa Hannigan - Song Of The Sea
04. Lisa Hannigan - The Song
07. Bruno Coulais - In The Streets
09. Bruno Coulais - The Seals
10. Lisa Hannigan - Something Is Wrong
11. Bruno Coulais - Run
13. Bruno Coulais - Get Away
14. Bruno Coulais - Help
16. Slim Pezin - Molly
17. Bruno Coulais - I Hate You
18. Bruno Coulais - Who Are You
22. Lisa Hannigan - The Thread
24. Nolwenn Leroy - Song Of The Sea (Lullaby) (From Song Of The Sea)
25. Nolwenn Leroy - La chanson de la mer (berceuse) (Extrait du film Le chant de la mer)
Related

Popular

COMMENT THIS
| Date | Views |
| --- | --- |
| Total | 5726 |
| August 17, 2017 | 3 |
| August 16, 2017 | 3 |
| August 15, 2017 | 3 |
| August 14, 2017 | 2 |
| August 13, 2017 | 1 |